Welcome! This site is designed to help you become better acquainted with Dr. Warren Bird. See the tabs above, or see below for current and recent updates: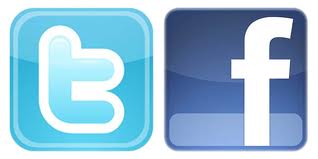 Twitter/Facebook. Follow me at www.twitter.com/warrenbird. My Twitter feed (duplicated on Facebook) tracks relevant research I discover or release, the gist of blogs I post, and major media that quote me — as has the Wall Street Journal, Washington  Post, New York Times, USA Today, Fox News, Boston Globe, Atlanta Journal, Chicago Tribune, Charlotte Observer, Seattle Times, Los Angeles Times, Christian Science Monitor, and more including religious press from Christianity Today on U.S. megachurches (and here on multisites) to Christian Post on global megachurches or multisite to Christian Broadcasting Network on church growth.
Global Megachurches. I'm likely the leading international researcher of the world's largest-attendance churches, keeping an active, sortable list at www.leadnet.org/world.
Blogs. 

I am the most frequent contributor to Leadership Network's blog.
Video interviews. There are lots. To see the latest, just search my name on YouTube or Vimeo.
Podcasts. I record audios most regularly through Leadership Network. Here's the shortcut. Other examples: here's a podcast with Carey Nieuwhof and Carl George about How to Break Growth Barriers (2017).
Webinars. Just google: Warren Bird webinar. Or here are examples: a 50-minute presentation on megachurch research report, and another on church metrics at Life.Church (America's largest-attendance church).
Please watch the brief video welcome below:

 
Click the "Play" arrow to watch a brief video introduction from Warren Bird himself.